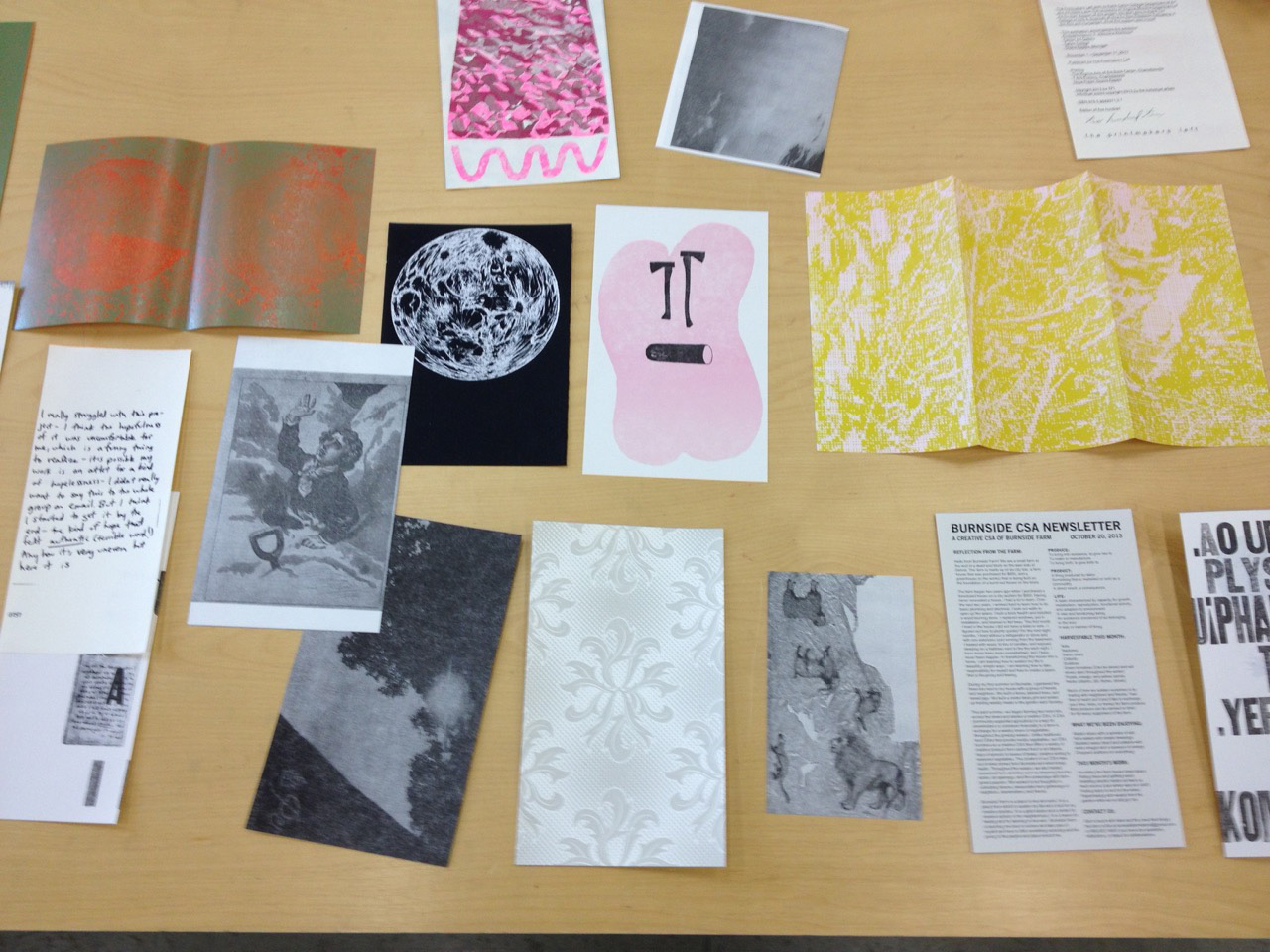 ex.hi Volume 3 Visionary Workbook
ex.hi Volume 3 Visionary Workbook,
2013
26 individual pages, many folded, most printed recto and verso, primarily printed letterpress, but virtually all print media are represented, housed in a folded 2-ply box. VW also contains the blank workbook, 96
pages, perfect bound, printed letterpress. Edition of 500, 9.75 x 6 inches closed.
Current Price $120
The third and final publication in the Exquisite History trilogy. The apparent paradox between the concepts visionary and workbook are here resolved by asking the uncomfortable question What do we love? Critique is futile; it is too late for cautionary tales. The workbook consists of the following chapters: Boundary, Fire, Food, Fulfillment, Unity, Resurrection, Freedom. Each chapter provides theoretical texts excerpted from N. O. Brown's Love's Body, followed by the appropriate workbook exercises. Blank pages are provided after each chapter heading so that one can fulfill the exercises. This project began with each participant completing their own VW, a year-long process. Those workbooks remain as the core archive of the project.
Exhibitions of material research: Center Art Gallery, Calvin College, Grand Rapids MI, 2013; Ruffin Gallery, University of Virginia, Charlottesville, 2014; San Francisco State University, 2014; Burnside Farms, Detroit, 2014; Lost Coast Culture Machine, Fort Bragg, CA, 2014; Gatewood Gallery, University of North Carolina, Greensboro, 2015.